Conditions for MetaTherapy® Treatment
Conditions for MetaTherapy Treatment where the above conditions are met:
Chronic obstructive pulmonary disease 3 (COPD)
Post-operative airway management
Bronchiectasis
Neuromuscular disorders
Cystic fibrosis
Asthma
Emphysema
Reversal of atelectasis
Chest wall trauma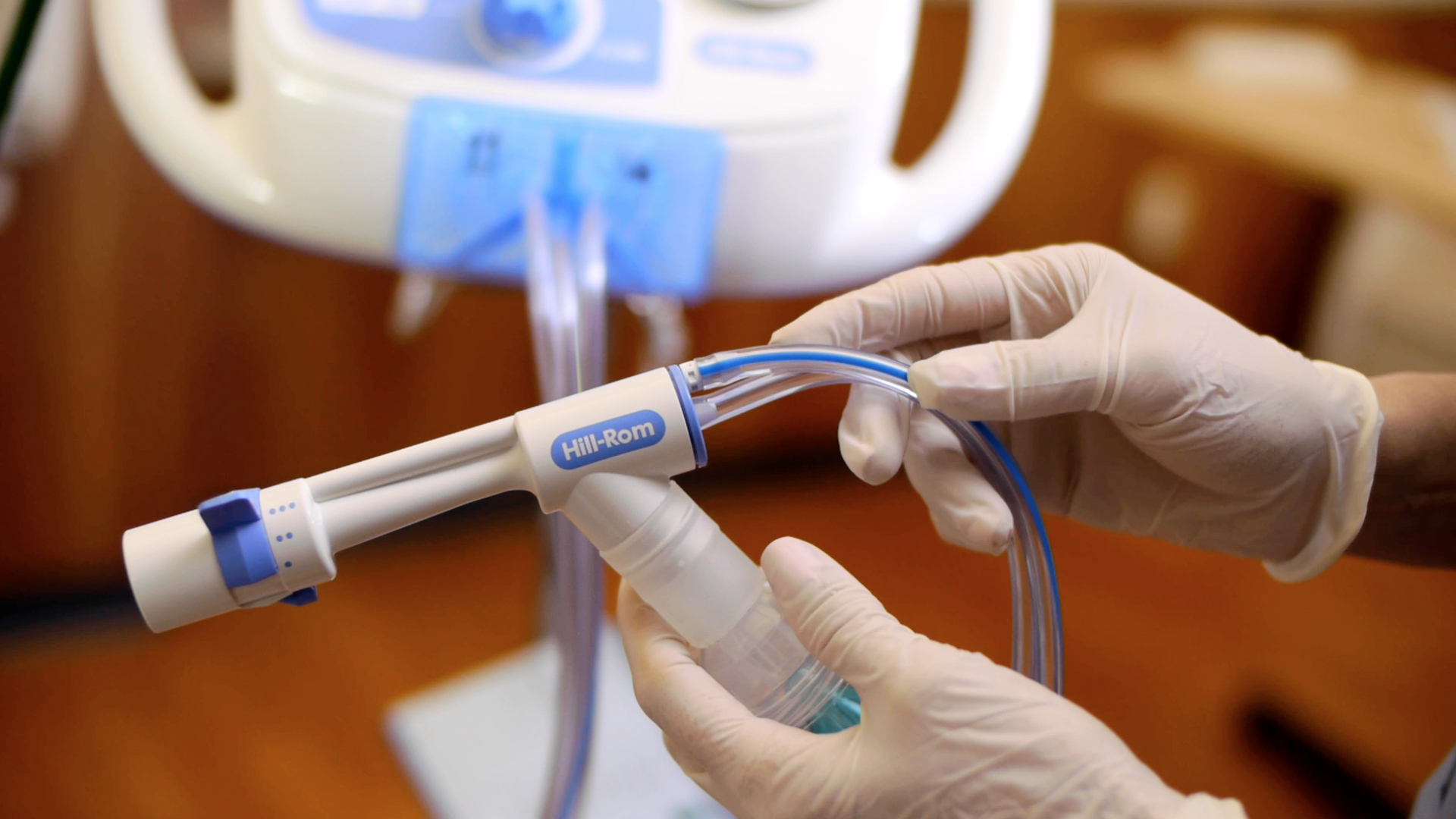 Typical Therapy Cycle
Aerosol delivered in both Lung Expansion and Secretion Clearance
In CPEP (Continuous Positive Expiratory Pressure) mode The MetaNeb System provides medicated aerosol combined with continuous positive pressure to assist in holding open and expanding the airways. In CHFO (Continuous High-Frequency Oscillation) mode is a pneumatic form of chest physiotherapy that delivers medicated aerosol while oscillating the airways with continuous pulses of positive pressure.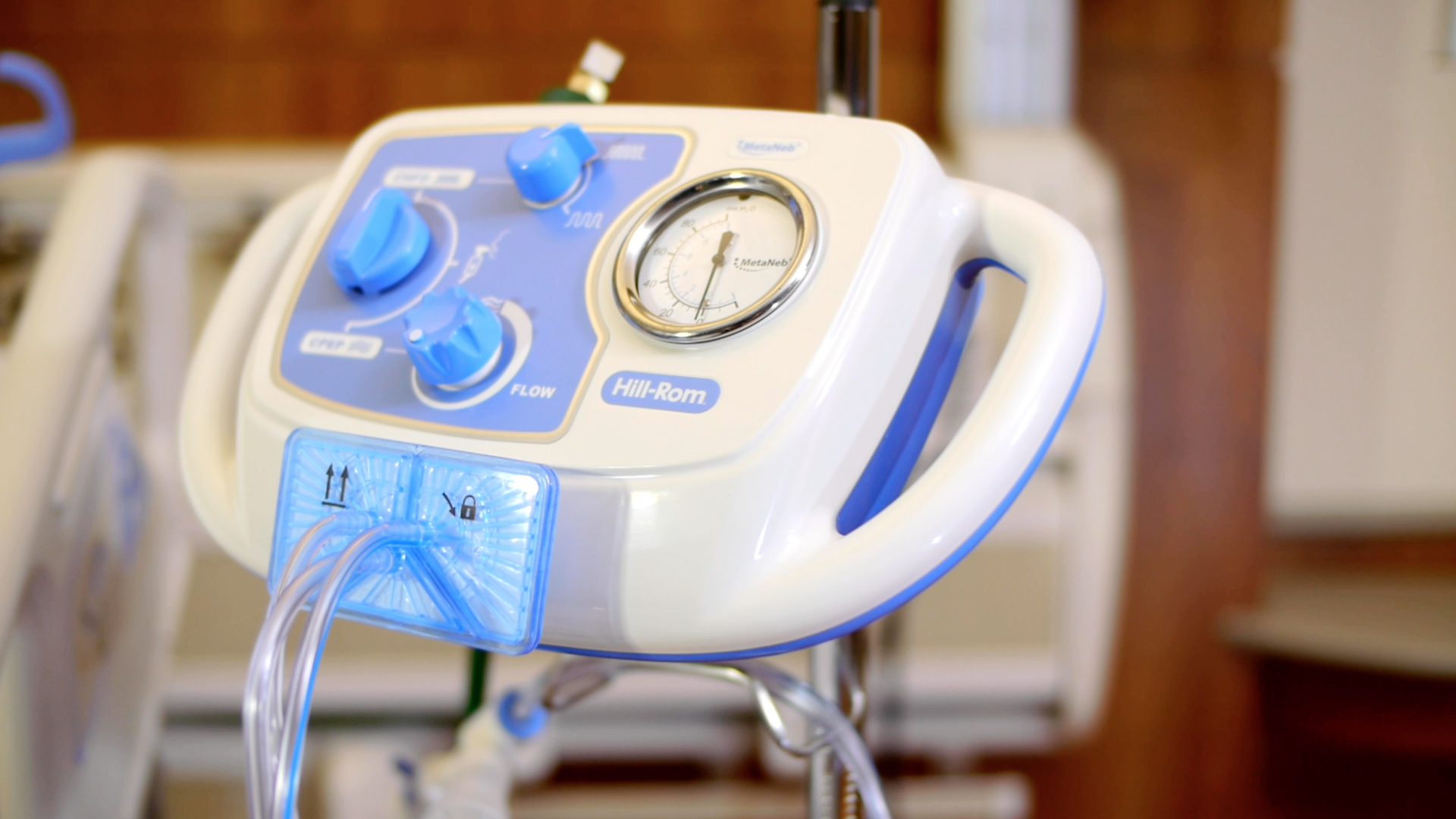 The Convenience of MetaTherapy Treatment Delivered through a Single Unit
Simple "connect and go" design
Single patient use (SPU) circuit includes mouthpiece, nebulizer, mask/trach adapter, and in-line ventilator setup
Quickly switch between therapy cycles
Easily adjustable flow, pressure and percussive rate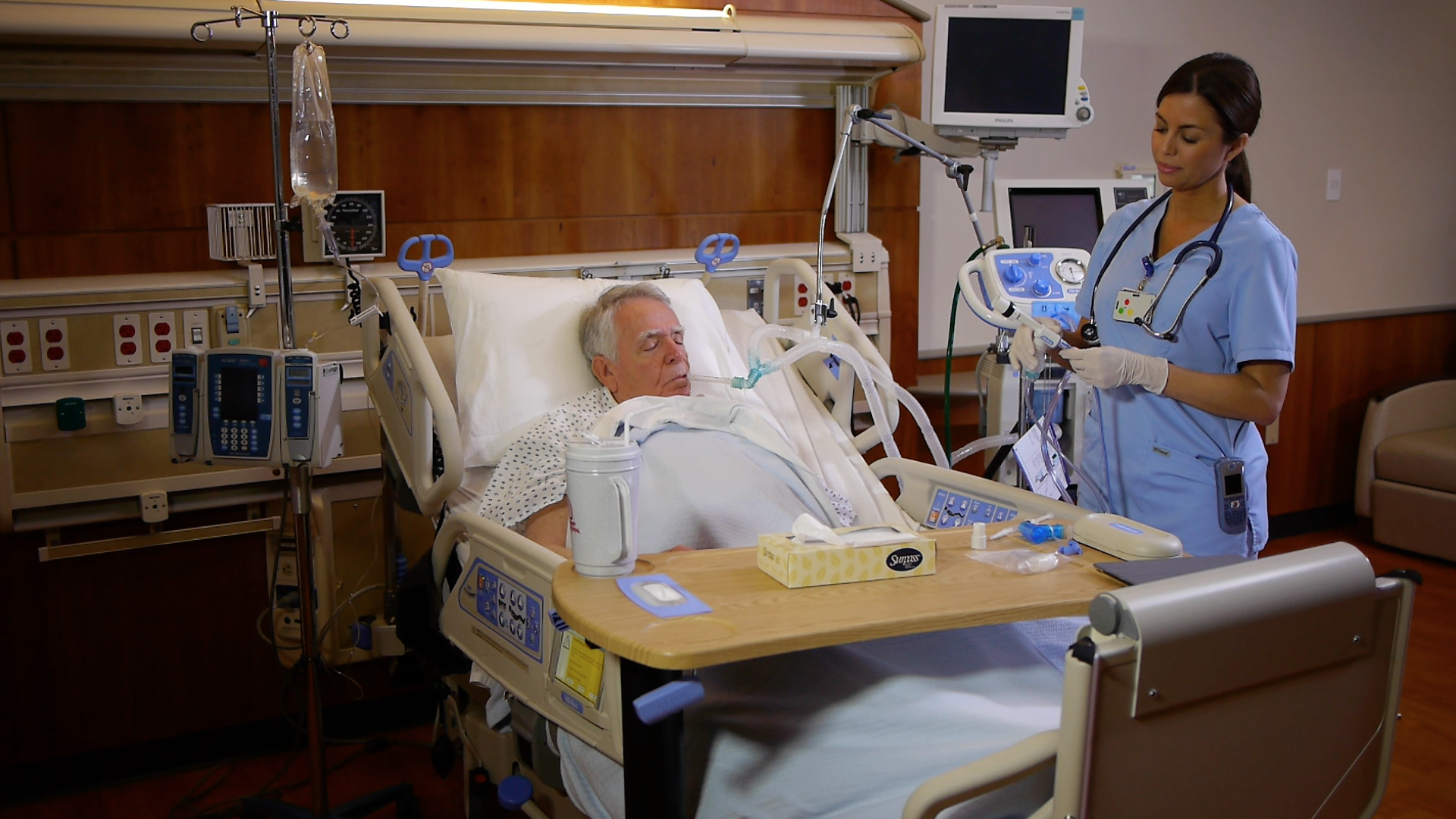 Delivery Options
In-line ventilation
Mouthpiece
Face mask
Tracheostomy
Therapy Delivery Options
The MetaNeb® System's simple "connect and go" design uses single patient use circuits that includes a mouthpiece and adaptors for a face mask, tracheostomy, and in-line ventilation.

Single Patient Use Circuit
–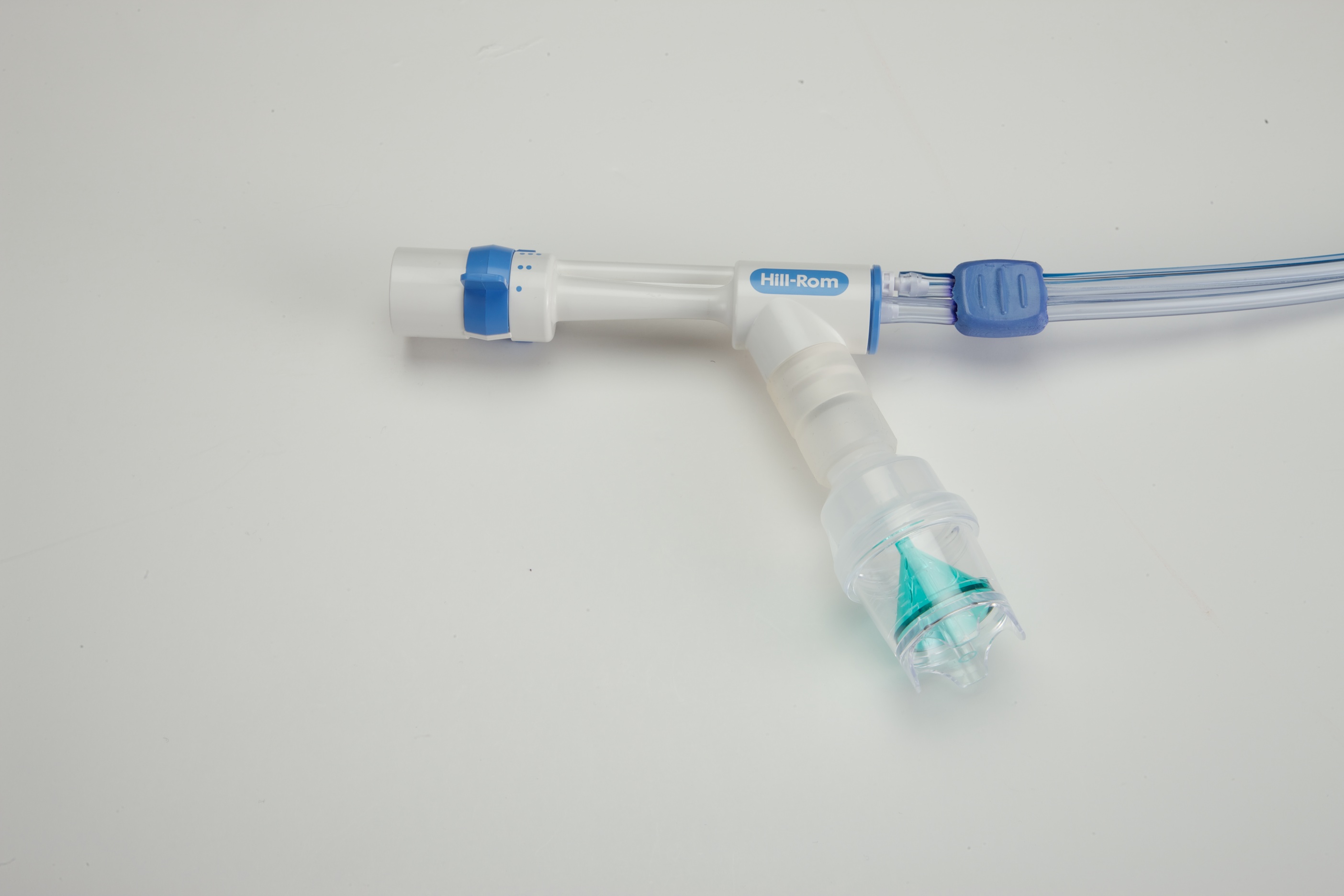 AIRWAY CLEARANCE SYSTEMS HELP MANY PATIENTS
Here are specific conditions that can be treated with an Airway Clearance System:
Acid Maltase Deficiency and other deficiencies of circulating enzymes
Anterior Horn Cell Diseases
Amyotrophic Lateral Sclerosis (ALS)
Spinal Muscular Atrophy Unspecified
Kugelberg-Welander Disease
Other Spinal Muscular Atrophy
Progressive Muscular Atrophy
Progressive Bulbar Palsy
Pseudobulbar Palsy
Primary Lateral Sclerosis
Other Motor Neuron Diseases
Other Anterior Horn Cell Diseases
Anterior Horn Cell Disease Unspecified
Bronchiectasis
Bronchomalacia
Bronchial Stenosis
Cerebral Palsy
CHARGE Syndrome
Chronic Obstructive Pulmonary Disorder – COPD
Emphysema*
Chronic Bronchitis
Cystic Fibrosis
Dysautonomia*
Multiple Sclerosis
Muscular Dystrophies
Congenital Hereditary Muscular Dystrophy
Hereditary Muscular Dystrophy
Myotonic Disorders
Myotonic Muscular Dystrophy
Myotonia Congenital
Myotonic Chondrodystrophy
Drug-Induced Myotonia
Other Specified Myotonic Disorder
Other Myopathies
Toxic Myopathy
Myopathy in Endocrine Diseases Classified Elsewhere
Symptomatic Inflammatory Myopathy in Diseases Classified Elsewhere
Disorders of the Diaphragm
Pneumonia
Post-Lung Transplant
Post-Polio Syndrome
Primary Ciliary Dyskinesia*
Quadriplegia
Quadriplegia Unspecified
Quadriplegia C1-C4 Complete
Quadriplegia C1-C4 Incomplete
Quadriplegia C5-C7 Complete
Quadriplegia C5-C7 Incomplete
Other Quadriplegia
Scoliosis
Spinal Cord Injury
Spinal Muscular Atrophy (SMA)
Tracheomalacia
Tracheal Stenosis
Because we buy in large quantities, we have brought down the purchasing prices.  In addition, we also streamlined a systematic tear-down, testing, cleaning, and disinfecting program and replace any worn-out components.  Finally, we test each Hill-Rom Vest Airway Clearance System as well as the Respironics CoughAssist T-70 with both 110 and 220 VAC, 50 – 60 Hz to make sure it can be used anywhere in the world.  Because of this, we have managed to bring down the costs of these systems by up to 80% and are still able to offer them with a warranty.
By no means are any of these systems a 'silver bullet' or a cure. Along with good nutrition, regular exercise, regular checkups, and preventative care, they are helping patients that previously just used Manual Chest Percussion Therapy (CPT).
WHICH SYSTEM IS RIGHT FOR ME?
We are not physicians and you should always ask your doctor if the use of an airway clearance system would improve the quality of your life. Many physicians that are not personally familiar with these devices may be skeptical.  Most physicians are not aware that we can supply the same high-quality Airway Clearance Systems at a fraction of the cost.  Others may simply not know about these systems, especially in developing nations, or in countries such as Germany where there is an attitude that if the equipment is not covered by insurance it simply cannot be beneficial.
If you produce a lot of mucus in your lungs, you might benefit from an HFCWO Airway Clearance System such as the Hill-Rom Vest or Respirtech Encourage System. However, if you have trouble coughing effectively, you might benefit from using an insufflator Airway Clearance System. Lastly, if mucus regularly builds up in your lungs and you are too weak or unable to cough effectively, both an HFCWO and an Insufflator Exsufflator system may be helpful.
A physician specializing in respiratory conditions is probably your best source of qualified advice. If you live in a country where Airway Clearance Systems are not used, you may be able to get some qualified information from patients with the same diagnosis in the USA. Only a licensed physician that is familiar with these systems can give clinical advice if any of these technologies are appropriate and beneficial
where to buy ventilators online in Uk
Fight against COVID-19
MetaNeb ventilators for COVID-19 patients
Buy ventilators in the UK