buy Excellent Breathability & Extra Comfort Mask online
We are working 7 days a week to help our  health  care workers & people in need of these masks.
95% filter efficiency level, for TB Exposure Control, Dust, Protective Barrier, Family, Medical and Industrial Use, Individually Packed, Hygienic Mask, Vertical Folder for Easy Storage, Contoured and Comfortable Fit, Adjustable Straps.
Designed to help bring you protection and comfort. Captures great majority of airborne particles while allowing you to breathe easier. An adjustable strap helps provide a custom, secure seal. At least 95% filtration efficiency against major non-oil-based particles and aerosols.
Ergonomic to human faces and lightweight design for comfort, covering area below bridge of nose, non-slippery; easy to wear and remove, convenient and practical to use. Prevents dust going through and helps you to breathe smoothly.
Ideal to protect your mouth, face and respiratory tract from various kinds of dust, haze, smoke, pollution, ashes, crafts and so on.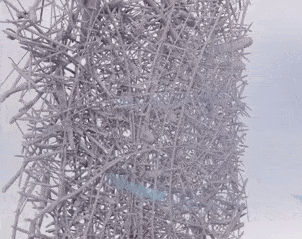 Made of Nylon mesh for excellent breathability and extra comfort. Lightweight material allows you to wear it all day and allows your skin to breathe in hot and humid conditions.
As Canopus Group, we are honored to bring you high quality authentic Excellent Breathability & Extra Comfort masks.
These masks are washable and reusable, but washing will decrease the effectiveness of the masks to 75%.
Ships same day. In Stock.  (USPS delays may occur out of our own reach due to COVID-19, please see your local USPS announcements)
Ships from Long Beach, California
Excellent Breathability & Extra Comfort masks (face masks) are examples of personal protective equipment that are used to protect the wearer from airborne particles and from liquid contaminating the face.
It is important to recognize that the optimal way to prevent airborne transmission is to use a combination of interventions from across the hierarchy of controls, not just PPE alone.
When will my order ship?
We try to ship all orders same day.
What are the shipping times and costs?
We work with postfirstclass to bring your goods to you. You have 3 different options for delivery, these options are for processing times. All products are shipped using the same service. We reserve the right to disable expedited shipping option in the event of a backlog.
Economy shipping: 4 to 6 days
Standard shipping: 3 to 9 business days
Expedited shipping: 1 to 4 business days
Shipping costs may vary depending on the order volume and shipping method. Shipping cost is calculated at the checkout page.
Where is my order?
For up-to-the-minute information on the whereabouts of your order, please check the tracking information emailed to you or via the postfirstclass website.
I want to return my mask; how do I go about this?
Due to COVID-19, Medical products such as N95 Masks and Personal Protection Equipment's are non-returnable even if they are unopened because of the nature of those products and the sanitary condition. Please plan your purchase accordingly.
How can I cancel my order?
If you're having second thoughts about your order, it can be cancelled upon your request only before it was shipped. If you need help cancelling your order, please e-mail us at [email protected] further assistance.
My order was confirmed.  Why hasn`t it shipped yet?
We are facing an incredibly huge amount of orders due to the actual pandemic situation. We will definitely ship your order as soon as possible.
Can I amend my address before shipment?
We can amend your address before shipment upon your request. However, we are unable to make any other changes to your order, including delivery or payment methods.
Where do you ship from?
We are based in Orange County, California and ship from our warehouse directly to the customer's location.
Why are Canopus now charging for shipping?
We've worked hard to keep our shipping costs low for you, but by making this change we're ensuring we can continue to offer delivery for shoppers across USA safely during this incredibly terrible times.
I placed an expedited shipping order but I have yet to receive it. Why?
Expedited shipping orders placed before 11am (EST) on business days will be dispatched same-day. Expedited shipping orders placed after 11am (EST) will be shipped next day.  Expedited shipping orders may take up to 1-4 business days to arrive for metro locations. If you're still waiting for your order beyond this time-frame, please contact Customer Service via email at [email protected]
Can I change my order for quantity/variation once the order is submitted?
To make a change in the quantity, please email us at [email protected] to make such a request. If you want less than you already ordered, you will automatically be refunded for the removed items. In case that you need more of the already ordered products, we can make the change for you. You will be requested to make an extra payment for the added quantity and the order will be processed accordingly.
Are these masks in a sealed package?
The masks are sealed in their plastic bag. Each bag includes two pieces.
What is the expected delivery date of my order?
You can track your order using the USPS tracking number.
My order was delivered according to USPS, but I haven't received it!
Our Customer Service team will need lodge an enquirer with USPS to find out the whereabouts of your parcel. Contact the team via email. Please allow up to five business days from when we lodge the enquirer for USPS to respond to us.
Is the public allowed to purchase and use these respirators?
The masks are FDA approved, meaning they can be used safely with a federal approval.
What are N95 masks?
N95 masks are disposable face masks that are proven to filter the air to an industrial standard.
How effective N95 Masks?
N95 Masks are effective against most droplets from a sneeze or cough. Droplets can travel up to 25 feet.
Why can`t I use PayPal as a method of payment?
PayPal decided not to support the online sales of face masks during the pandemic as a Policy. We cannot offer PayPal as a payment method for now. We are currently communicating with them to start getting payments, however, we don't have a schedule yet.